The Girls.
The Girls' Section continues to grow. But we are not just about getting players into teams to play competitive football. Our whole ethos is about enjoyment of the game, for the players and also the parents / guardians. We want all the players and parents / guardians to feel part of a team and, by extension, part of Hutton Football Club.
New players are needed for the 2018-19 Season, across all age groups.
The Girls' Section welcomes players of all abilities, from School Years' 2 upwards. If players just want to come and train, then that's fine. And if they want to play for a team, that's even better. We aim to deliver top quality coaching (by FA qualified coaches) and, most importantly, ensure that the girls' make friends and enjoy themselves too. Similarly we try to ensure that our teams are competitive but we try to play the game 'in the right way' and to ensure that pitch time is allocated on a transparent and fair basis.
Most training is on Saturday mornings, on the grass at Shenfield School, with evening training on Shenfield School's 3G Astro pitch an option for some squads. Please check the individual team pages for details. U9 matches are on Saturday, and U10 and above matches are on a Sunday, usually between 10.00 and 2.00.
Further training, match, and player and helper opportunities can be obtained from the specific team page. If you are interested in getting more details about how to join our friendly Community Club, then please Email Stuart Hart: girlssecretary@huttonfc.com.
Details of the teams for the 2018-19 season are below. We welcome players in all age groups, and all abilities:
Age Groups and teams  (17-18 School Years):
U9s – School Years 2 & 3 & 4  [players needed for potential new team]
U10s – School Year 4 & 5 [players needed for Raptors U10 / U11 team]
U11s – School Years' 5 & 6  [players needed for Raptors U10 / U11 team]
U12s – School Years' 6 & 7
U13s – School Years' 7 & 8
U14s – School Years' 8 & 9
U16s – School Years' 10 & 11
U18s – School Years' 11, 12 & 13
For more details contact Stuart Hart EMail : girlssecretary@huttonfc.com.
Hutton are particularly proud to support Essex FA's PDC initiative, and have seven girls' from the U9 (Lionesses) and U10 (Wasps) teams currently attending their training sessions. As you can see, they're loving it. Hutton FC is the Club to join for top players, and beginners. We welcome everyone.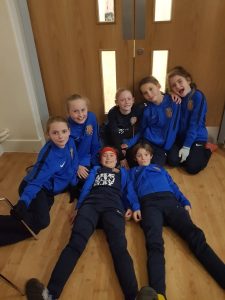 The Ladies
Hutton run two adult teams. The First team and the Reserves.
Hutton Ladies Firsts play in the Eastern Region Women's Football League Division One. If you are interested in joining them contact Dominic Howlett via Email  Dominic_Howlett@newton.co.uk.
Hutton Ladies Reserves play in the Essex County Women's Football League Premier Division. The team play to a very competitive standard, but need some more committed players to challenge the top teams. If interested in joining this friendly squad please contact Mark Heath via EMail  mrheath12@btinternet.com.