---
Latest News
---
Ladies' and girls' teams success
Our ladies and girls' teams have had a brilliant season. The Ladies 1st Team has produced some outstanding performances to take them all the way to the final in the Eastern Regions Plate Trophy which will be contested in May. Our Ladies Reserve Team is also battling for the title in the Essex County Women's League.
In our U17 section, the Hutton Hornets won the Essex County Girls B Division and did it in spectacular style! They won 9 games, drew 2 and only lost 1 game. They also got to the semi-final of the Essex County Girls league Cup.
Over the weekend of 14th and 15th May, Hutton FC sent four teams to the ESF tournament at Butlins, the biggest grassroots festival in the country with over 1000 youth teams participating. The teams competed for the chance to compete in a national final held in St George's park. U13 Wasps and Leopards, U12 Lionesses and U11 Sharks represented Hutton FC and did us proud!
Hutton U12 Lionesses won their category and will compete in the final on the weekend of 18th and 19th June. Well done girls!
We are committed to the development of our girls. The Hutton Wildcats programme for girls aged 5-9 is going strong. We have around 17 girls in total and we're anticipating an influx of players joining in the coming weeks, with teams to playing games come Jan 2023.
---
The Club, and the Section, requires helpers across a wide range of admin functions. If you have some time to spare, and would like to help our Community Club, then please contact us at mailto:girlssecretary@huttonfc.com
---
Wildcats
Wildcats provide girls with regular opportunities to play football and take part in organised sessions in a fun and engaging environment created exclusively for girls.
Session are run in a safe environment where girls with no football experience can; have fun engaging with sport, develop fundamental skills, try a variety of sessions, learn new things and create foundations for a lifelong love of sport.
Wildcats runs in conjunction with the Essex County FA, utilising qualified coaches and Club facilities and has been established with support from UEFA, FIFA and The Youth Sport Trust.
---
The Girls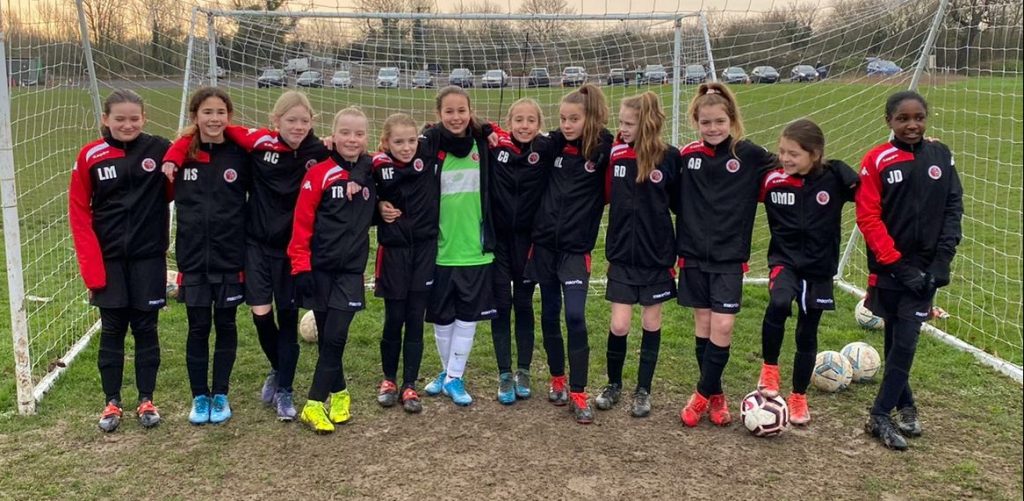 The Girls' Section continues to grow. But we are not just about getting players into teams to play competitive football. Our whole ethos is about enjoyment of the game, for the players and also the parents / guardians. We want all the players and parents / guardians to feel part of a team and, by extension, part of Hutton Football Club.
The Girls' Section welcomes players of all abilities. If players just want to come and train, then that's fine. And if they want to play for a team, that's even better. We aim to deliver top quality coaching (by FA qualified coaches) and, most importantly, ensure that the girls' make friends and enjoy themselves too. Similarly we try to ensure that our teams are competitive but we try to play the game 'in the right way' and to ensure that pitch time is allocated on a transparent and fair basis.
---
If you are interested in getting more details about how to join our friendly Community Club, then please Email Stuart Hart: mailto:girlssecretary@huttonfc.com
We welcome players in all age groups, and all abilities:
---
The Ladies
Hutton run two adult teams. The First team and the Reserves.
Hutton Ladies Firsts play in the Eastern Region Women's Football League Division One. If you are interested in joining Hutton Ladies, please contact us via mailto:ladiessecretary@huttonfc.com
Hutton Ladies Reserves play in the Essex County Women's Football League Premier Division. The team play to a very competitive standard, but need some more committed players to challenge the top teams. If interested in joining this friendly squad please contact Mark Heath via mailto:mrheath12@btinternet.com
---
If you'd like to sponsor one of our teams, or the whole Section or Club, please get in contact.