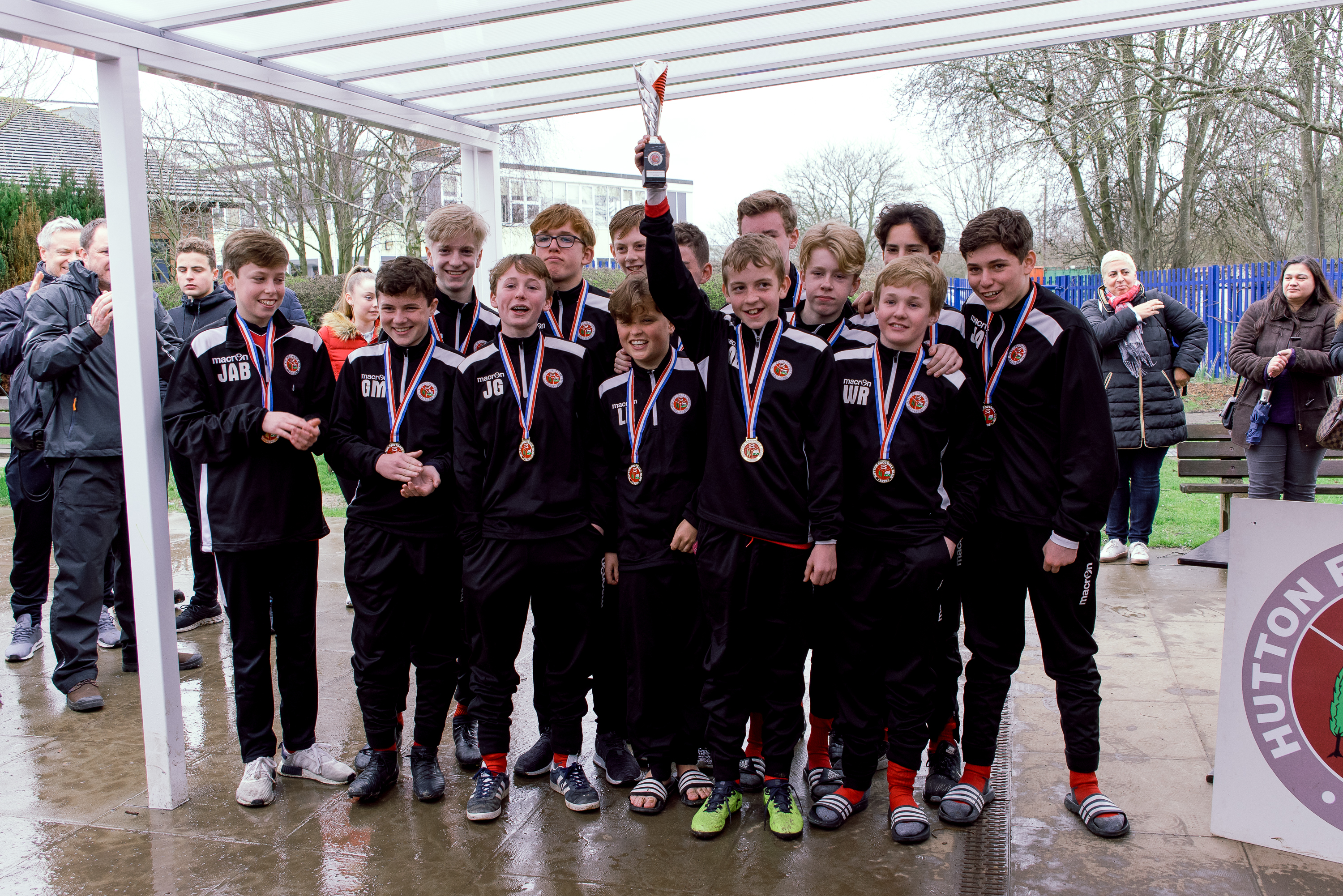 After a great weekend of football, Hutton U14 Reds were crowned tournament winners , Well done to all that took part.
Rob Abbott the U14 Reds manager had the following view of the weekend of football !.
Despite the forecast for persistent rain, the 2018 edition of the Easter International Tournament turned out to be a very successful event. The sun didn't exactly shine so having the use of the Shenfield School astro proved a huge benefit. From the U14 Reds perspective, no goals conceded throughout the entire weekend speaks volumes for the boys. They topped the Group Phase with 11 points (3 wins & 2 draws) thus securing qualification for the Play-Off final against current holders US Rumelange. In a tightly contested game, Hutton Reds chose the right time to produce quite possibly their best performance of the season to date. Against a team with a few older boys, Hutton matched the physicality of the Luxembourgers and scored a well crafted goal with around a quarter of the game remaining. It was very pleasing to see the boys take responsibility when dealing with the potent weapon of the oppo – a Rory Delap style long throw! At full-time a 1-0 win secured the Trophy for Hutton, marking a fitting climax to the Tournament and a nice way to help celebrate the Club's 90th birthday !! Many thanks afforded for all those who contributed to this year's organisation – especially John Hall and his more than able assistant Vicky!!