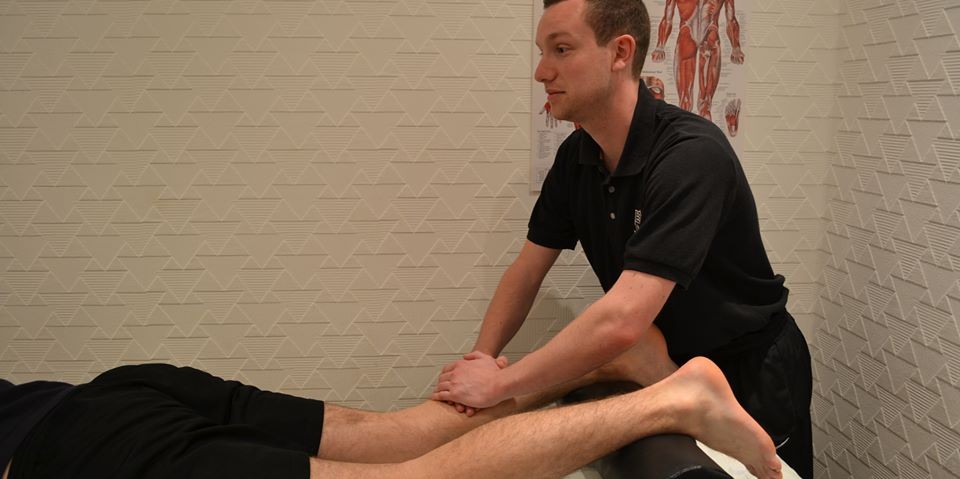 Tom Foskett is a Sports Therapist who graduated in July of 2011 and now works in an injury clinic in Pilgrims Hatch, Brentwood.
Tom spent four and a half years working for Southend United F.C. where he worked for various different age groups from under 7's all the way up to the under 21's as well as assisting with the first team. This included treating players who were injured from each age group and providing rehabilitation programmes for them to return back to full fitness.
Tom would like to make an offer of 20% off all appointments to all members of HUTTON FC.
A Message from Tom:
I am CRB checked and have medical malpractice and public liability insurance. You won't need to supply any equipment or facilities. I am more than familiar with the common injuries in football as I have worked in football at professional level. It is important for players of your club as professional treatment for an injury dramatically reduces the chances of the same injury occurring again in the future as well as reducing the amount of time a player spends injured as I know this is frustrating for both the player, his or her parents and the coaching staff.
You can visit my website at www.tfsportstherapist.co.uk on there you will find more detailed information about my work and some testimonials from my current patients. You can also see a blog I wrote about the common injuries that are seen in football and how they can be prevented at www.tfsportstherapist.co.uk
Feel free to contact me by ringing me on 07792 599566.
Tom Foskett