2016-17 School Years 3, 4 & 5
The Girls played in their first ECGFL Festival 17 Sep 2016, and won all of their games. They have also had a successful start to the League season, winning all the matches in their geographical Division. They then won their first two match in 2017, against the North Division winners Colchester, and the Southern Division winners Colebrook, and therefore winning their first Trophy.
From early February new sides joined the League with teams divided into three new area groups. These games led to four teams competing for the Cup on the League's Cup Final day 14th May. Hutton won all three games, and therefore added the League Cup to their League Winners trophy.
The Club are extremely proud of the girls, for their attitude, aptitude, and the skill they have shown. Much credit needs to go to their manager Paul, the parents for their consistent support, and to the coaches they've had through the season Mick, Rob. Reece and Evie. And, of course, to the girls – you were fantastic.
PLAYERS :
Adele Ghigliotti
Alice Vanovitch
Ava Smith
Ava Williams
Charlotte Long
Louella Heaslip
Natalie Barber
Henri McCarthy
Isabel Fabbri
Macey Barclay
Marcia Edwards
Rose Limmer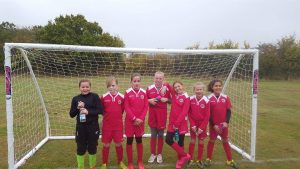 Hutton team v Gidea Park Rangers 30 Oct 2016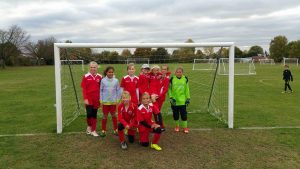 Hutton team v Gidea Park Rangers 6 Nov 2016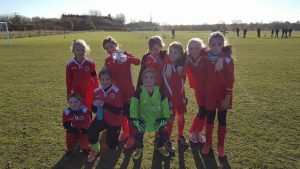 Hutton team v Hatfield Peverel 4 Dec 2016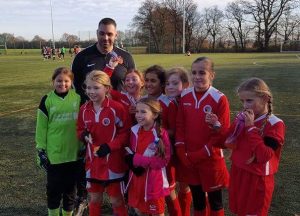 Hutton team v Writtle 11 Dec 2016 (Welcome Louella)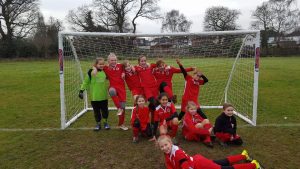 Hutton team v Colchester 8 Jan 2017 [FIRST TROPHY GAME]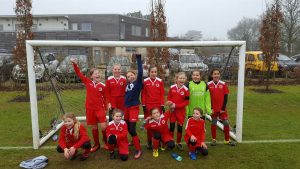 Hutton team v Colebrook Royals 5 Feb 2017 [TROPHY WINNERS]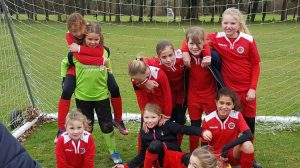 Hutton team v Colebrook 26 Feb 2017. First win in the new South Division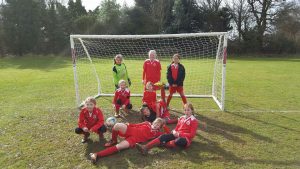 Team v Southend 5 March 2017. A hard fought victory.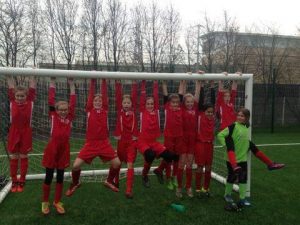 Team v Leyton 12 March 2017. Another win, and an impressive second half performance.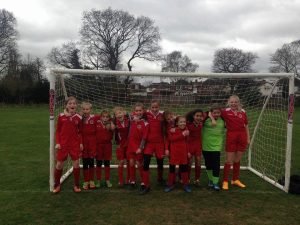 Team v Leigh Ramblers 19 March 2017. A close game, but another win. First game for Ava Williams – welcome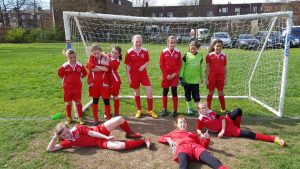 Team v GPR 26 March 2017. A draw against a game, and strong, side. Still undefeated!!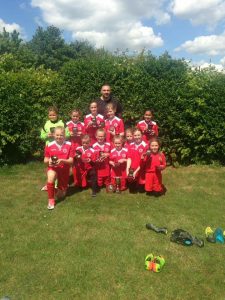 A full squad out for the Cup Final. And we won all three games in a Round Robin to win the Cup, to add to our League Win.
AND FINALLY – PRESENTATION DAY 11 JUNE 2017. GREAT PHOTO OF A GREAT TEAM